About The Book
If you ask Dr. Harold Reitman, labels are a lousy way to describe a unique human being, whether it's Asperger's, high functioning autism, ADHD, dyslexia, Tourette's or even the so-called neurotypical brain itself. One size does not fit all. Everyone's brain is different.
Helping Others "Get It"
Helping others 'get it' when it comes to dealing with those with so-called learning disabilities is why Reitman has written this book. It's also why he wrote and produced The Square Root of 2, a movie about a college student who encounters―and fights―her school's unjust system. The film was inspired by the real events faced by his daughter and contributing author, Rebecca, when she went to college; her seizure disorder and―at the time―undiagnosed Asperger syndrome posed unique challenges not faced by most students.
Embracing Neurodiversity
After reviewing the scientific community's research, conducted over the last nearly 40 years, Dr. Reitman believes that it's time to not just accept neurodiversity, but to embrace it, and this book will help people do just that. It is the first book to offer simple tools, action plans and resources to help understand and deal with anyone whose brain is a bit different. The astonishing rate of autism births alone (1 in 68) means that society will have to adapt to neurodiversity, just as it has had to adapt to other cultural and racial differences. Our educational system, our workplaces, and society at large will no longer be one size fits all―each individual will have the opportunity to maximize their potential―and we will be the better for it.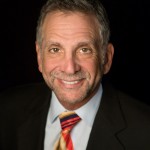 BRIAN UDELL, M.D., Medical Director, The Child Development Center of America
"I believe that Aspertools by Dr. Hackie Reitman is at the vanguard of changing peoples' perceptions about what's going on with our brains." -Brian Udell, M.D.

Dr. LORI J. BUTTS, J.D., Ph.D President, Florida Psychological Association 2015
"Aspertools will help in so many ways. Without realizing it, Dr. Hackie Reitman has written a great book about all relationships and parenting." -Dr. Lori Butts, J.D. Director of the Clinical and Forensic Institute
Real Tools. Aspertools.
Practical and thoughtful real-world advice for Aspies, and those who work and live around them.
Neurodiversity in the Modern World
How employers can realize the value of harnessing the hyper-interests of Aspies and why some of the most innovative companies are promoting a culture of neurodiversity.
Tips for Staying Positive
Inspiring true-life success stories that can guide readers through the rough patches that Aspies, their parents and caregivers all experience.
Inspiring Real-life Stories
Anecdotes on how Aspies turned their lives around provide HOPE to parents, friends, educators and even other Aspies.
Action Plans that Work
According to the Aspies interviewed in this book, these tools really work. How to effect positive changes in behavior through the use of rules, rewards and consequences.